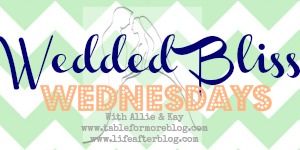 Thank you, Allie and Kay, for hosting such an awesome link up!!!! I love blogging about married life!
DATE NIGHT!
How often do you and your husband have a date night?
We've had times where we had sort of a dating routine, and sometimes where we just go out more spontaneously. My favorite time was probably when we used to take turns planning unique yet affordable dates for each other. It was a really fun challenge! Then we got busy with wedding planning and said we'd resume after the wedding. Almost 6 months later, I guess we need to pick it back up! Right now, we are more spontaneously going out on dates, and I would say we average 1-2 a week. They are usually pretty simple but enjoyable!
At the pumpkin 'patch' two years ago!
What did you do on your first date?
We haven't established what our first date was. Since we met online, the first time we met in public could be considered our first date... or maybe not? Anyway, we met at Coldstone (in December!) for ice cream. We are dedicated in our love for ice cream. Our second date... or first date where we knew that yes, we DID want to pursue dating, was for the Christmas tree lighting downtown, a walk around the Capitol, and a cupcake to the finish off the night. Then Steven talked my ear off about his grandma for 30 minutes and I debated this whole dating thing :P.
Not that you can prove it by this picture, but for our first 'meet-iversary' we went back to Coldstone :).
What is your favorite kind of date night?
My favorite date nights are the ones that he either plans or initiates, because it's more fun and romantic that way. A lot of our date nights involve running an errand or two because it just makes sense, since we are out, so my favorites are probably the ones that are all dates, no practical errand running.
How do you do date night on a budget?
You have come to the right place! We are on a tight budget, so we have to get creative with dates. We rarely do nice dinners out, and that's ok with us because we still have fun! We go to parks and sometimes have picnics there or just go for a nice walk, we have date night in with board games or movies, we go to the second run theater (especially on cheap popcorn night), we score free movie screenings, we go to free festivals or events being held locally, we check out the flea market.... I could go on! This is just normal to us now, but we actually have some fun trying to plan free or cheap dates!
We were broke with a capital B immediately after closing on our house. One date night that made the sweetest memory was getting a pizza (with an awesome coupon!) and eating it out on our new front porch! We looked out at our new neighborhood from the porch I never thought we'd find on a house we loved, and just lounged in the happiness that is new homeownership! (In Steven's defense, he only wears his "I heart Busch" shirt when he is painting or doing yardwork... :P)
What is the best kind of date your husband could surprise you with?!
I loooove day trips, and with our conflicting work schedules we don't get to go on many. So the best date would be him planning a day trip to the zoo, Charlotte, etc and whisking me away on a day we both have off.