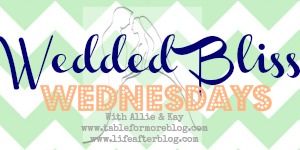 I saw this link up at
Mandi's
and just knew I had to participate. After all, who doesn't love talking about their handsome hubby!? I can't wait until I have a little free time tonight to pour through the two hosting blogs,
Table for More
and
Life After Blog
.... annnnd all the people who linked up! Too bad I can't call in sick today ;). And yes, I know I'm a day late- but I didn't see it until today!
So here's a little more about my husband, Steven, for all my readers who know more than they ever wanted to about me, but very little about him!
Introduce us to your husband! (What's his name? How old? What does he look like?)
Steven is 26 years old, so I'm robbing the cradle just a tiny bit, but he will catch up to me later this month. He's about an inch taller than me, has curly black hair (at least I think it's black... hmmm....) and brown eyes. Here's what I call his "GQ Shot"...
What is your husband's favorite thing to do?
Currently, he is REALLY loving the Marvel Avenger's game on Facebook. But I think his all time favorite thing to do is watch movies (all genres) and read/collect comic books.
What does your husband do Monday-Friday?
Well, he doesn't have a Monday through Friday job, so this is a trick question! He is a customer service manager, but works varying schedules. So when he's not working, he does his above favorite things, and helps out around the house, keeps up the yard, hangs out with me, and has lunch with friends to name a few things.
What was the FIRST thing you noticed about your husband when you met?
It's kind of hard to remember, but I'm thinking it's probably his curly hair. He used to wear it a bit longer so it was more obvious (until *ahem* someone helped him with a better cut and style) and I loved that it was curly.
What is your husband's BEST quality?
Not to make you nauseous first thing in the morning, but my husband is such a good man. He will sacrifice almost anything for almost anyone, and it comes across daily in his love for me. He has a servant's heart and wants to do his best for the sake of others.
What is your husband's biggest pet peeve?
I'm glad you aren't asking about mine, because I have about 500. My husband, on the other hand, is pretty go with the flow. I think his biggest pet peeve is when his employees at work don't seem to value their job.
How does your husband feel about blogging?
He completely supports my blogging, and I think is really happy at the community I've found through it, but doesn't read it much anymore. He actually used to write his own movie blog, but it's hard to build a readership when everything you see is at the second run theater (can't beat $2 movies!).
What is something you do/can do that makes your husband feel loved?
His love language is quality time, so that's an obvious one. But I would say the main thing is little acts of service for him, like tidying up something of his instead of asking him to do it or preparing dinner or a special food item (like muffins for breakfast). He also feels loved when I recognize his hard work.